About Us

Early History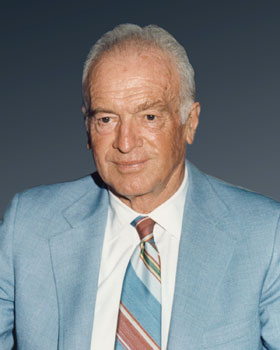 Paul R. Lafferty was born and raised in Oregon. He grew up working with his father at R. E. Lafferty & Sons, a wholesale grocery business. Paul graduated from the University of Oregon and continued working alongside his father until he enlisted in the U.S. Army's 10th Mountain Division.
Paul returned to Eugene and recognized the need for a refrigerated warehouse to service the growing agricultural industry in the southern Willamette Valley. In 1957 Paul built a 17,000 square foot cold storage warehouse and Eugene Freezing & Storage (formerly) opened its doors.
Over the next few years the business expanded to meet the growing needs of the local market.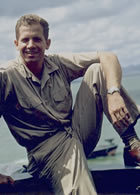 In 1965 Jerry Honea joined Eugene Freezing & Storage as the plant manager. After working at Eugene Freezing for 40 years, Jerry retired in 2005.
Paul's eldest son, Peter Lafferty, graduated from the University of Colorado in 1967 with a degree in civil engineering. After college Peter joined the U.S. Navy before returning to Eugene and working full time at Eugene Freezing & Storage. His engineering degree and experience in the Navy made Peter well suited for maintaining the complex refrigeration systems and choosing the best building and system designs when expanding the business.
Agricultural Production Growth Brings Expansion
During the late 60s and early 70s agriculture in the Willamette Valley was booming, and so was business. Eugene Freezing & Storage decided to expand to Albany, Oregon. SnoTemp Cold Storage started doing business in 1974.
Paul's youngest son, Michael Lafferty, returned to Oregon to manage operations at SnoTemp. Like Peter, Mike attended the University of Colorado where he competed with the CU Ski Team. After college he had a seven-year tour with the US Ski Team, establishing himself as one of the premier downhill ski racers in the world, and participating in the 1972 Winter Olympic Games in Sapporo, Japan.
The first year in Albany yielded a tight knit crew of employees, a few of which are still working at SnoTemp. The current warehouse manager, Rob Young, has also been at SnoTemp since its first year.

Current Facilities
Over the years SnoTemp Cold Storage has expanded to meet the growing needs of their customers. The Eugene Facility can hold 4.1 million cubic feet of frozen and refrigerated goods, while Albany offers customers 9.3 million cubic feet of cold storage. Both locations still have the space to expand in order to meet their growing customer's needs.
In 2002 the third generation of Lafferty's entered the business. Peter's oldest son, Jason Lafferty, graduated from Kenyon College in 1997 and moved to Vail, Colorado where he worked on the mountain and managed special events before he decided to move to Eugene. Since Jason's return he has helped grow the operations and is the General Manager of both facilities.
Paula Lafferty, Pete's daughter, graduated from the University of Colorado in 2006 and spent time travelling through China and South East Asia before joining Jason. With an aptitude for numbers and technology she overhauled the accounting software and procedures, while implementing new technology that continues to modernize the organization.
Continued Committment to Our Customers
The past few years have brought a lot of changes to the company. First, Paul Haugen was hired as the VP of Sales & Operations in 2009. He has 20 years of experience in the timber industry that he brings to the Company. In early 2010 Eugene Freezing & Storage and SnoTemp Cold Storage were brought under the same name with a new logo. This created a unified brand to help customers and the community recognize both facilities as one company. In May 2010 we updated our new Warehouse Management System to offer more services, such as online inventory, and EDI for our customers. A few months later a 100,000 square foot expansion at our Albany Facility was completed. Most recently in April of 2012 Craig Poole joined the team as the Plant Manager at our Albany Facility. His prior experience includes 18 years in cold storage warehousing. Through all of these changes one thing has remained the same; we are always striving to meet the growing demands of our customers, while continuing to offer exceptional customer service.